Complexity Reduction in Algebraic Statistics (November 26-27, 2018)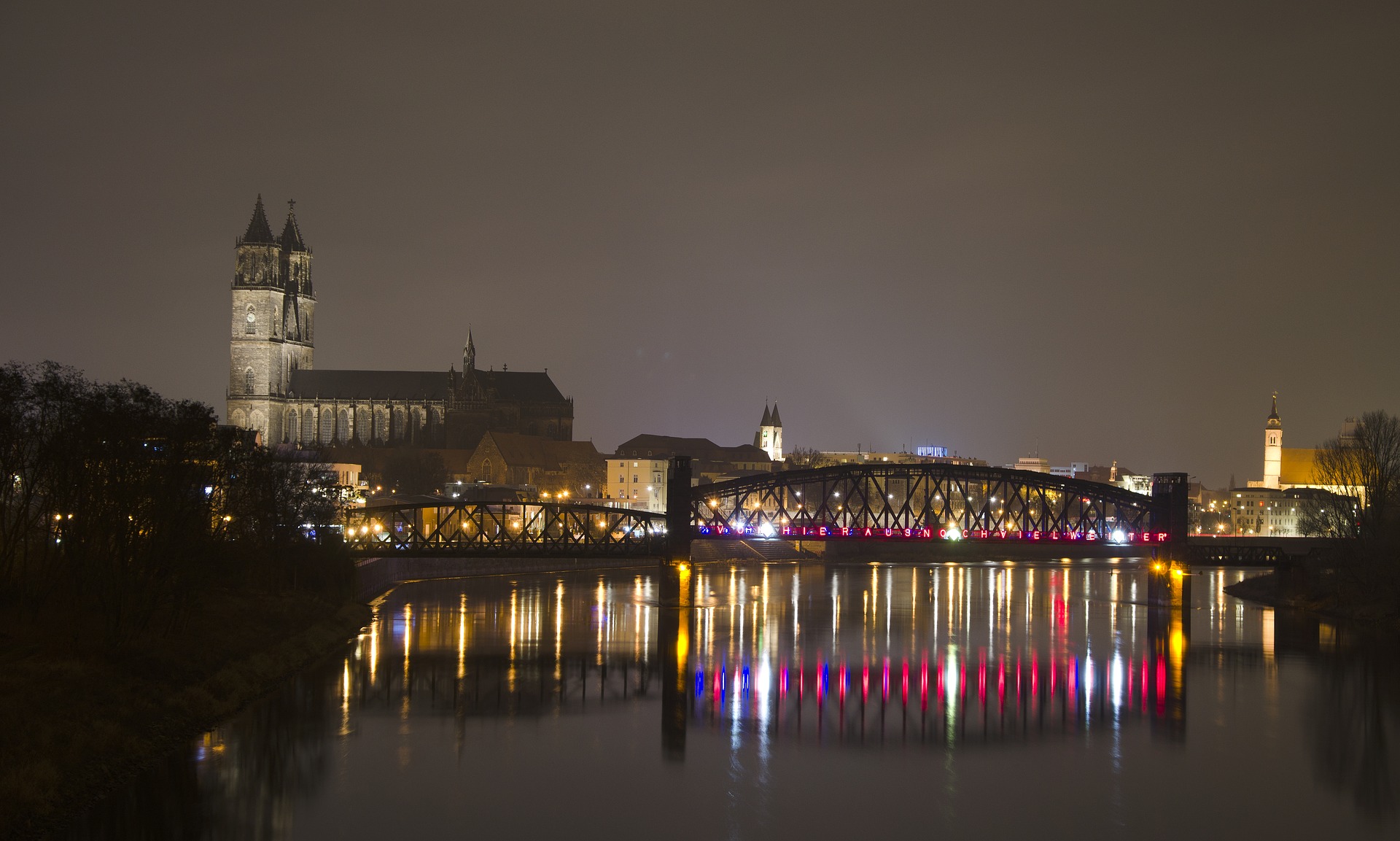 The aim of this workshop is to bring together researchers interested in algebraic statistics and the mathematics of data in order to foster new research collaborations. There will be opportunities to discuss open problems and new research directions. We encourage everybody to not only highlight past achievements, but also give an outlook into the future.
We kindly ask all participants to register. This registration form is processed through google. If you would prefer to avoid using google, we can process your registration via email.
Organisers
Speakers
Tentative Schedule
The official program starts on Monday at 9am and ends on Tuesday at 5pm. We encourage participants to arrive on Sunday evening and leave on Wednesday morning. An official schedule with list of speakers will be updated in the upcoming weeks.
Venue
The workshop will take place at Otto-von-Guericke-Universität Magdeburg.
Address: Universitätsplatz 2, 39106 Magdeburg.
Directions: To get to the university you can take one of the following tram lines (network plan):
from main station:

Leave the station through the main(eastern) gate and pass through the shopping mall directly opposite to the main station. Cross the street and take tram line 10 at "City Carré" in direction "Barleber See". The station you have to get off is called "Universität".

from the city center:

Take the tram line 1 or 9 at "Domplatz/Volksbank", "Leiterstr.", "Goldschmiedebrücke" or "Alter Markt" in direction "Ikea" or "Neustädter See". Get off at "Universität".

from Berlin:

If you take a train from Berlin, we suggest to get off at "Magdeburg-Neustadt". Either you walk down "Lüneburger Straße" to the university (approximately 10 minutes) or you can take a tram (lines 1, 9 or 10) at "Magdeburg, S-Bahnhof Neustadt" (in direction "Sudenburg", "Reform" or "Olvenstedter Platz" respectively) and get off at "Universität".
From the tram station "Universität" it is just a few meters. Please have a look at the interactive map of the campus.
Accommodation
There are numerous hotels in Magdeburg. Three options:
Maritim Hotel: middle-upper class hotel in the city center, close to the main station.

Motel One: middle class hotel close to the cathedral.

B&B Hotel: recently opened budget hotel, also in the city center.
Travel Information
By Rail
The simplest way to get to Magdeburg from most locations in Germany is by train. You may check train routes and timetables through the website of Deutsche Bahn.
By Air
The closest major airports are Berlin-Tegel (recommended) or Berlin-Schönefeld. Other possible airports are Flughafen Hannover-Langenhagen or Flughafen Leipzig/Halle. Instructions on how to get to Magdeburg from each airport:
From Berlin-Tegel:

Take a bus line 109 in direction "Zoologischer Garten". Get off at "Kaiser-Friedrich-Str./Kantstr." and walk to the rail station "Berlin-Charlottenburg" which is just a few meters. From there you can take a direct connection till "Magdeburg Hbf".

From Berlin-Schönefeld:

From "Berlin-Schönefeld" you can take a train till "Potsdam Hbf". Get off there and take another train which will bring you directly to Magdeburg.

From Hannover-Langenhagen:

Take an S-Bahn "S 5" from the airport. Get off at "Hannover Hbf" and take a train which will bring you directly to Magdeburg.

From Leipzig/Halle:

From this airport there are several possibilities to get to Magdeburg depending on the time you arrive. Please check the website of Deutsche Bahn to find the best route for you.
Sponsors
Funding for the workshop is provided by the DFG Research Training Group on Mathematical Complexity Reduction at the Otto-von-Guericke-University Magdeburg.